Post Test Ride out £360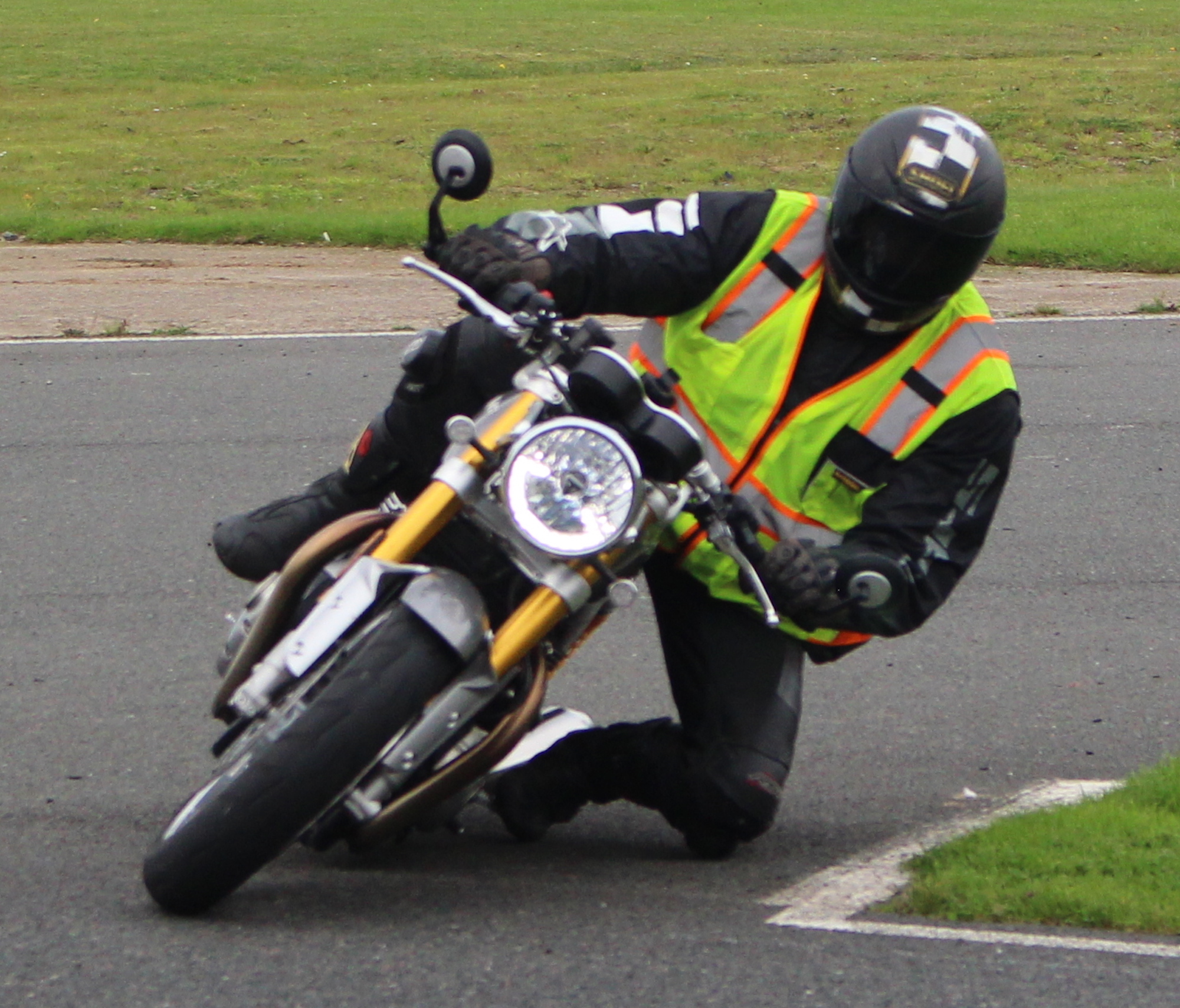 Having passed your full mototrcycle test, you now need to buy the right bike for you.
Try out different bikes from Yamaha, Triumph, Honda and Suzuki ranging from 700 - 1250cc. This is your chance to figure out which sort of bike is best for you to buy, whether it be a 700cc twin, a 675cc or 1050cc triple, or maybe a 1000cc inline four. You have all day to figure things out with the help of an experienced motorcycle instructor. Let's face it, you've been looking to ride a motorcycle for several years, there are so many to choose from that you are likely to make the wrong decision and end up buying the wrong bike unless you get a chance to try them out. Many dealers don't let you test ride a bike before you buy it, if you have only just passed your test. So they are effectively asking you to buy "Blind" only going on looks, family or friends advice and the odd review. The truth is, only YOU can decide. It's all dependent on how the bike feels to you. It all depends on the riding position, engine feel under acceleration, cornering confidence and stopping ability. Some bikes will fit you perfectly, some will feel odd and others will just be wrong on every level.
You wouldn't dream of buying a car without a test drive so why do this with your first bike purchase?
We can get you around this dilemma and help you make the choice that suits you. You can eliminate the bikes that you don't genuinley feel good on and pinpoint the one that will put a smile on your face. Lots of time on the road, lots of bikes to choose from and lots of good , honest advice to help throughout the day.
This course is ideal for new riders who have passed their test in the last 12 months. You'll ride home armed with bags more confidence, skill and a massive smile. You can then go to a dealer knowing which bike will suit you best for the next 5 years.
The day starts at 9.30am and finishes at 4.30pm.